Updated / Friday, 2 Apr 2021 17:49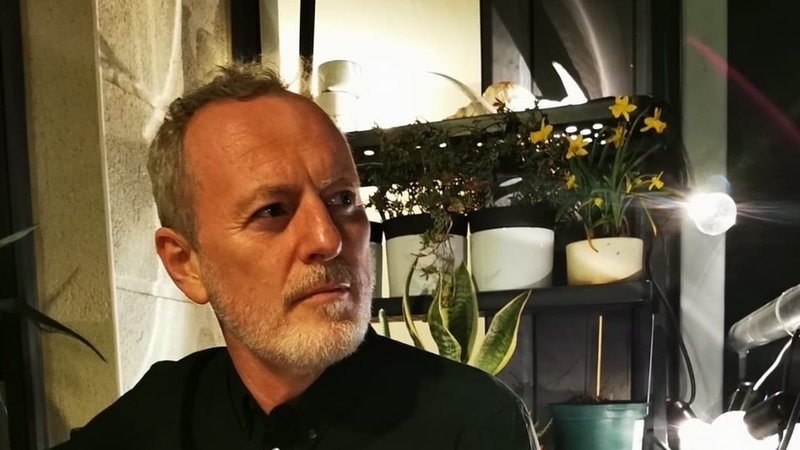 Former Revelino front man Bren Tallon has released his debut solo single, Old Man Superman, with an album to follow this summer. We asked him the BIG questions . . .
The song is inspired by the story of the Skilled Veterans Corps, a group of several hundred retired Japanese engineers and specialists, who volunteered to undertake the dangerous and difficult task of cleaning up the Fukushima power plant in Japan after the nuclear disaster in 2011, in order to prevent the younger workers from developing cancers later in their lives.
Old Man Superman is released today as part of Bandcamp Friday, the monthly event which sees the streaming site waive their revenue share to help support the many artists who have seen their livelihoods disrupted by the pandemic.
Tell us three things about yourself?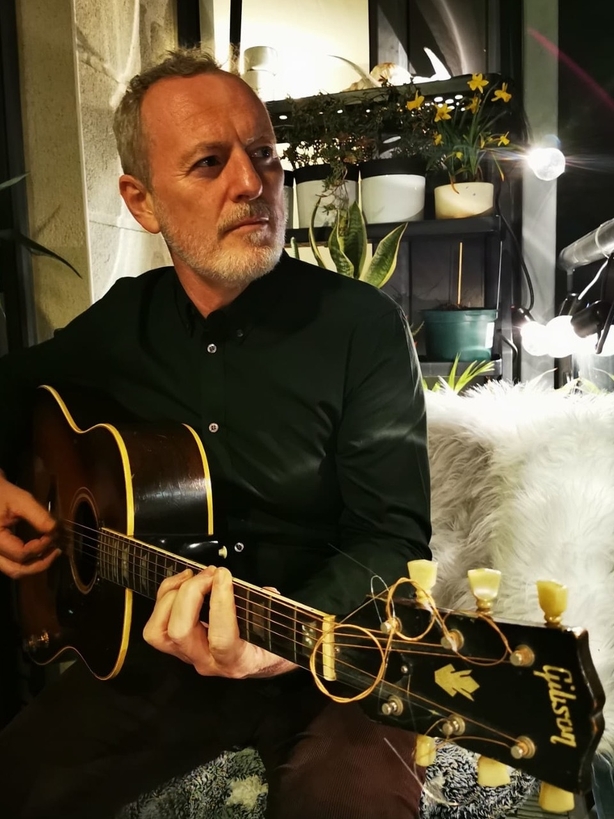 Father of Lola and Heidi, go to sleep thinking about music and wake up thinking about music, decent footballer. It's notable how many musicians, actors, and comedians really actually wanted to be footballers. As a kid it was all consuming but then in my teens, I discovered music and that whole world of being in a band was just too seductive. Something had to give because those disciplines don't mix well but I still remember how much it meant at one time. It was another form of expression.
How would you describe your music?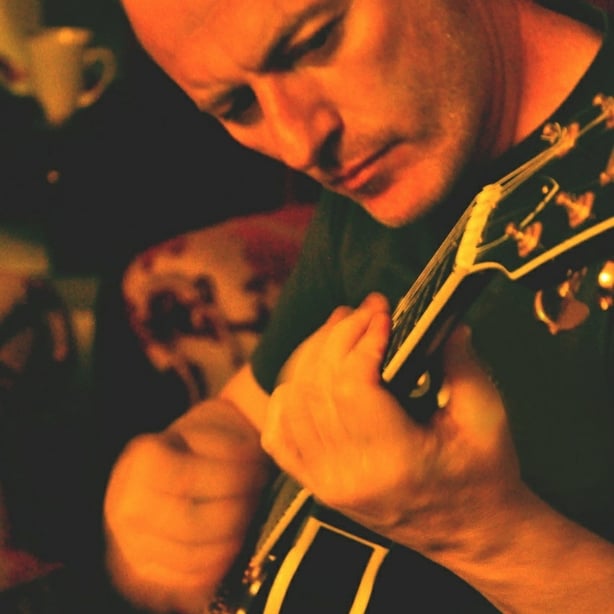 Oh God! Within the boundaries and grand tradition of the melodic guitar-based pop/folk/indie/rock in which I'm schooled, I try to be experimental, creative, playful, generous, and always authentic.
Who are your musical inspirations?
There's basically no kind of music I don't like or can't be inspired by. Even if I'm not crazy about it, I can always see the value in it (except eighties heavy metal which has never moved me in any way, not even enough to hate it). I know there are endless amounts of bands, singers, forms of music that I'd be inspired by but when you're making music you don't have the time to explore that much of it, I find anyway. I could say The Beatles, but I don't see them as an inspiration. They're far more than that. After them and Dylan, a song was only limited by the band or singer's imagination. That's why Revolution No. 9 by The Beatles is so important. Not that I'd actually listen to it very often but it's essential to what they represent.
How are you occupying yourself during the coronavirus lockdown?
Writing songs, recording, practicing guitar, going for walks in the Dublin mountains but that's all as per usual. Obviously, there was home schooling etc with the kids. I painted the entire apartment which was nice to get out the way for another few years. I suppose it's easier on a day to day basis on musicians as we do live like this a lot of the time – confined inside our heads, but it's been a catastrophe financially, on work and on the business as a whole. Compounded by the fact that a lot of people now expect not to have to pay for recorded music anymore.
What's your favourite song right now?
The songs I've listened to most in the last few days are Kiki Dee's version of Amoureuse. It's an early 70's Elton John production using his band and Fairport Convention's drummer. I'm listening to it as much for the sound and arrangement. The other one is coincidentally another French song recorded by English musicians – Serge Gainsbourg's Je t'aime… moi non plus. What a song, apart from the obvious but again, I just love the sound of the band and particularly Herbie Flowers' bass. The audacity of that track is hilarious. Can I pick two more please? Beeswing by Richard Thompson and Charlie Rich's Life's Little Ups and Downs – for me up there as a singer with Elvis and a fabulous song written by his wife.
Favourite lyric of all time?
One that springs to mind is 'I know you're sorry, I'm sorry too' from the Dylan song Mississippi. Actually, Mike Scott and I momentarily bonded over that lyric. My great friend Gavin Ralston, who recorded the drums on my new single Old Man Superman, sadly passed away two years ago and my solo album is dedicated to him, introduced me to Scott and we were talking about Time Out of Mind and Love and Theft by Dylan. Mike said they contained Dylan's greatest ever lyric. To his amazement I quoted that line back to him, which was the lyric he was thinking of. Wonderful, a kindred spirit! However, about 30 seconds later we fell out over something unrelated to music and he abruptly walked off. Should have just kept talking about Dylan . . .
If you could only listen to one song for the rest of your life, what would it be?
Probably something glorious from the 50s if I had time to think about it. Eleanor Rigby never fails to floor me but maybe the subject's too maudlin for 'the rest of my life' choice. Still, I've come this far! Eleanor Rigby it is so! I just think it's so perfectly conceived and executed. The vocal's detached deadpan delivery only enhances the stark urban loneliness. Too much emoting can ruin a song. So, I'm picking that one based on track record. I've been listening to it for most of my life and never once tired of hearing it so I'm hoping there's a good chance I never will.
Where can people find your music/more information?
I'm just launching my first solo single Old Man Superman, with more singles to follow and a full album out on vinyl and streaming services in June hopefully. You can buy the single on Bandcamp and iTunes, and Spotify and also the other the usual streaming services. My website will be launched with the album release.
source: rte.ie